itswellness HOME

Welcome to itswellness Web site!
05/30/2022 Our Virtual Forest Bathing live from Tokyo was featured in TOKYO Tourism Newsletter.
We have suspended the sale of tours due to the coronavirus pandemic. We are offering virtual tours of the forest. You can watch the virtual tour on your computer at home on the day of delivery. Please enjoy the forest and greenery through live video and live guiding.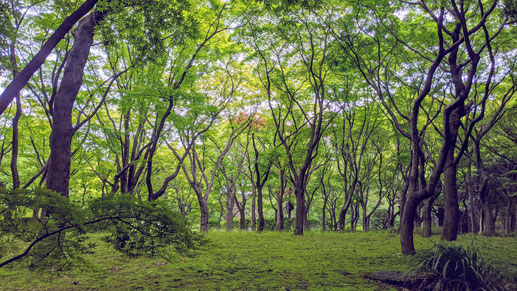 SHINRIN-YOKU (Forest Bathing) began in Japan in the 1980s and has spread all over the world in the 40 years since then. Nowadays it is revered in many countries as an easily accessible, healthy way to spend time in nature. Although this is not widely known by Japanese themselves, the word SHINRIN-YOKU is used in other languages as-is, in a similar fashion to MATCHA and WAGYU, and enjoyed on weekends, days off and vacations.
We've uploaded the English version of SHINRIN-YOKU -Forest Bathing- the way to healthier you!  Professor Qing Li of Nippon Medical School explains the health-promoting effects of forest bathing. You can learn more about how forest bathing lowers blood pressure and heart rate, improves mood, and boosts immunity.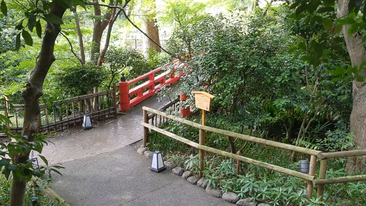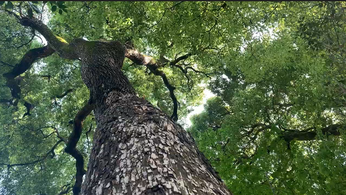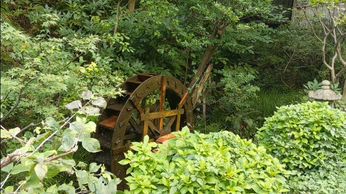 <Date and time>: JST May 27, 2022 13:00-14:00
*GMT May 27, 2022 4:00-5:00
*EDT May 27, 2022 0:00-1:00
*PDT May 26, 21:00-22:00
*AEDT May 27, 2022 15:00-16:00
*SGT May 27, 2022 12:00-13:00
*In case of heavy rain, the event will be held on June 3 JST.
<Schedule for the day>:
JST12:50- Start entering the ZOOM
JST13:00‐ Virtual tour starts
JST14:00‐ Virtual tour ends (planned)
<Duration>: 1 hour
<Platform>: Zoom

<Language>: Guide : Japanese / Simultaneous interpretation: English
<Venue>: Hotel Chinzanso Tokyo
Located 3 miles from Tokyo Station, filled with rich nature.
<Price>: 30$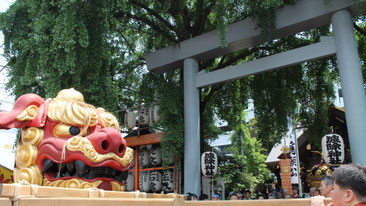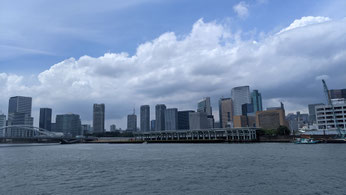 JST Mar. 26 (Sat.) 10:00-
PDT Mar 25 (Fri.) 15:00-
EDT Mar 25 (Fri.) 20:00-
This virtual tour will walk through the Tsukiji Market in spring. The coordinator is Mr. Noriyoshi Kumakura, an expert on Chuo City. The tour will start from a spot overlooking the Tsukiji Honganji Temple and go around the market's long-established shops. We will visit a cutlery shop, an omelet shop, a fish shop, and a rooftop garden with a view of Tokyo's bay area, and finally, we will visit Namiyoke Shrine, the guardian deity of the area. Would you feel like you are on a journey through Tsukiji with us?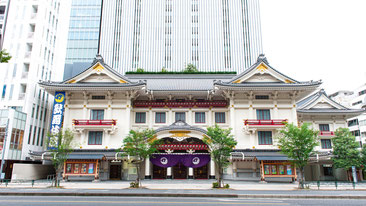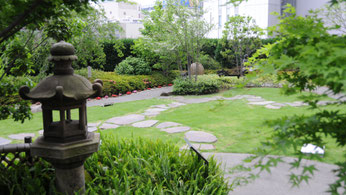 JST Mar. 10 (Thu.) 10:00-
PDT Mar 9 (Wed.) 15:00-
EDT Mar 9 (Wed.) 20:00-
This virtual tour will visit the Kabuki-za Theater in Ginza and the Hotel Granbach Tokyo Ginza, which opened nearby. Did you know that the Kabuki-za Theater has a rooftop garden that is open to visitors not attending Kabuki performances? There, visitors can see tiled roofs and trees associated with Kabuki. And Hotel Granbach is associated with Bach, the father of music. The tour will guide you through the hotel to the music of Bach.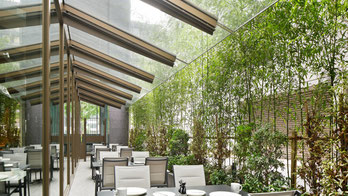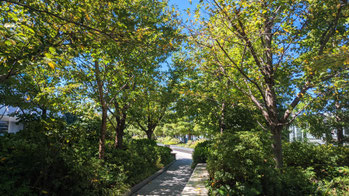 JST Dec. 11 (Sat.) 10:00-
PDT Dec 10 (Fri.) 15:00-
EDT Dec 10 (Fri.) 20:00-
This virtual tour will be a pre-Christmas walking through Ginza 6-7 St. The coordinator is Kenji (Ken) Murai, National Government Licensed Guide Interpreter for the Ginza area. The tour starts at the Beer Hall Lion in Ginza 7 St. This is a famous landmark in Ginza, where you can drink a variety of authentic beers in a classical atmosphere. Then, enjoy Shinrinyoku (forest bathing) at the rooftop garden of GINZ SIX. Even though it is a rooftop in the city, it is a very luxurious place with lawns, a small forest, and a wonderful view of Tokyo. The tour concludes at the AC Hotel by Marriott Tokyo Ginza, which opened in July 2020. It is a modern and stylish urban hotel designed for the comfortable stay. The attention to wellness has been well thought out, so we recommend it with confidence! With this tour, you will be able to get to know Ginza better. Enjoy this live broadcast from Ginza!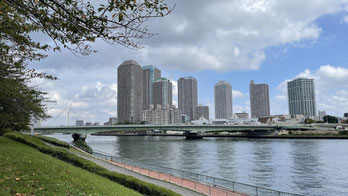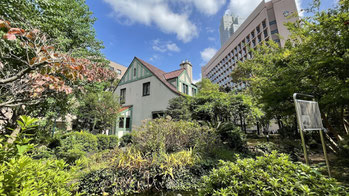 JST Oct. 16 (Sat.) 10:00-
PDT Oct 15 (Fri.) 18:00-
EDT Oct 15 (Fri.) 21:00-
Led by Hajime Hasegawa, a guide who is familiar with the Ginza - Akashi-machi (St. Luke's) area in Chuo-ku Tokyo, we will walk through the Toisler Memorial Hall and Green Alley along St. Luke's International University and Hospital, and enjoy a panoramic view of the riverfront from the Sumida River Terrace. The climax of the tour is the view of the Sumida River from the Ginza Creston Hotel, where you can enjoy the autumn scenery with the approaching autumn leaves (Tour is scheduled to last about one hour)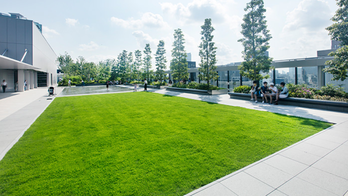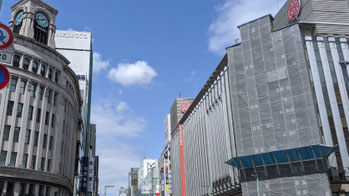 JST Sep. 19 (Sun.) 10:00-
PDT Sep. 18 (Sat.) 18:00-
EDT Sep. 18 (Sat.) 21:00-
This virtual tour will be delivered from Ginza, Tokyo, with live video. The tour guide will be Mr. Takashi Murai, an expert on this area's sights and history. Visit the wonderful rooftop gardens in Ginza! (Tour is scheduled to last about one hour)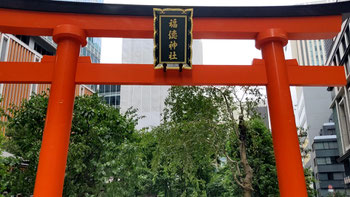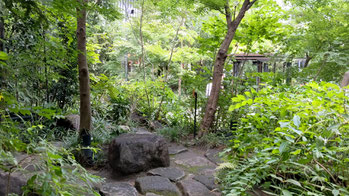 JST Sep. 13(Mon) 10:00-
PDT Sep. 12(Mon) 18:00-
EDT Sep. 12(Mon) 21:00- 
Nihonbashi is located within walking distance from Tokyo Station. It has been the central area of Tokyo and Japan since the Edo period. While the town of Nihonbashi has cutting-edge office buildings and shopping centers, it also has many shrines, Buddhist temples, long-established stores and department stores. We'll take a tour of some of the shrines that have been in Nihonbashi for centuries. There's even a modern urban forest right on the shrine grounds! (Tour is scheduled to last about one hour)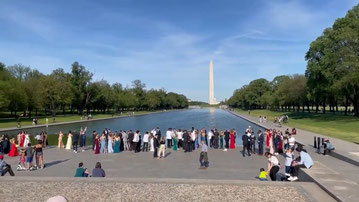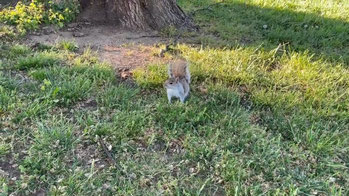 AUGUST 28, 11:00AM- virtual tour is the English version of the "Washington D.C. Walk," which was delivered in Japan in April. The local coordinator, Ms. Tomomi Sato will guide you.You will enjoy the cherry blossoms of the Tidal Basin, a famous spot in Washington D.C., and the greenery of the Washington Monument by this tour.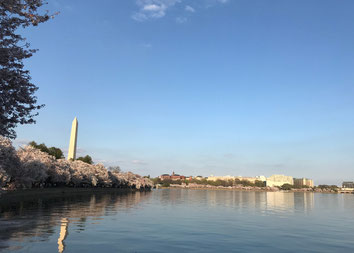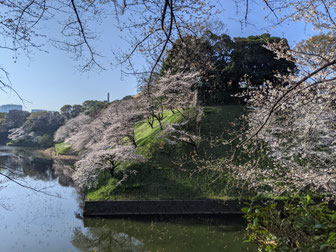 AUGUST 28, 9:00AM-(JST) A gorgeous cherry blossom walk that allows you to experience the cherry blossom viewing spots of two countries 6213 mails apart, 14 hours apart if you fly,in just one hour online.